Retour
patrimoine culturel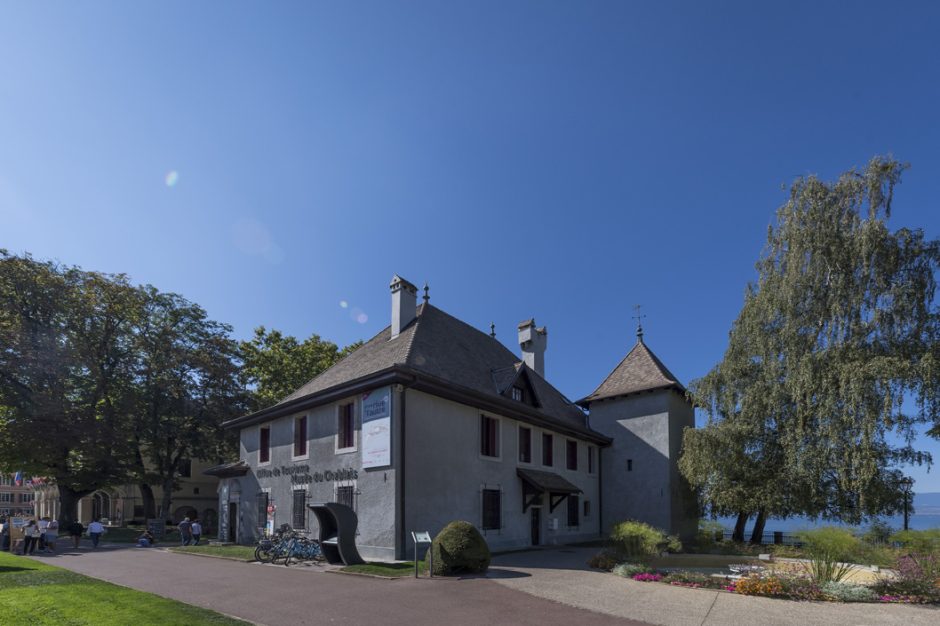 Description
New permanent exhibition "Jump in time, 7000 years of history(s) of the Chablais". It is a real "time capsule" through 7,000 years of history. From the Neolithic era to the Annexation of 1860, the visitor jumps from one era to another and discovers the specificities of the Chablais.

In the heart of Europe, the Chablais is a territory of passage, on the road to the Alpine passes and to Italy, bathed by Lake Geneva, sometimes a link, sometimes a border. It is marked by the Roman culture, the construction of the Duchy of Savoy, the wars of religion and the affirmation of nation states.

The Chablais also lives through the eyes of artists. Works from the end of the 18th to the 21st century, evoke the infatuation of painters, engravers and writers for Lake Geneva and its environment.

More than 130 objects tell the story of this historical fresco. They illustrate the richness and diversity of the museum's collections. A nice appetizer while waiting for the future museum announced for 2025 at the Château de Rives.

Guided tour of the exhibition at 3pm from June to September


Temporary exhibition 2022/2023 : "With arms and luggage - The Celts of the Chablais".

Who were the Celts who lived between the Alps and
Leman during the Iron Age, before the Romans called them
called them the Gauls?
The recent archaeological discoveries of burials
made in the Chablais region reveal the treasures that belonged
belonged to these women and men more than
2 400 years ago. Their ornaments and weapons confirm the image
of a hierarchical warrior society, with a high
high level of technology, creativity and spirituality
spirituality, far from the myth of the barbarian
angry and refractory.
Thanks to an exceptional partnership with Inrap*,
nearly 200 newly restored objects
are presented for the very first time.
Through them, the Chablais Museum invites you to
to meet the Celts, these actors of the great human
human adventure forgotten between Prehistory and
the Roman Empire.

Guided tour of the temporary exhibition at 4:30 pm from June to September + 11 am in July/August (except Saturday morning)
Services
Unguided group tours

Guided group tours

Unguided individual tours
Environnements
Town location

In centre of town

Close to a public transportation

Close to pleasure port
Tarifs
Full price: 2.70 €
Reduced price: 2.30 €
Set price group adults: 2.30 €.

Free entry for children < 18 years, accompanying guides.
Group rate available for > 10 people.

The museum is free every Sunday.
Modes de paiement
Bank/credit card

Check

Travellers Cheque

Cash
Période d'ouverture
From 01/09 to 12/11/2023
Opening hours between 2.30 pm and 6 pm.
Schedules of guided tour at 11 am and at 4.30 pm.
Closed Monday and Tuesday.
Closed exceptionally on November 1st.
Tourisme adapté
Hearing disability

Not accessible in a wheelchair
Localisation
Documents
Animaux
Animaux acceptés : Non
Thèmes
Promotional offers : Partner of the "Pass Léman": free entrance to the museum for any holder of the Pass Léman, valid on many activities in Thonon and in the region. The Museum is free every Sunday.